As you may know, UCI (along with all the other UC campuses) is now in the second week of a strike by our postdoctoral scholars, academic researchers, academic student employees (teaching assistants/readers/tutors), and graduate student researchers. These employees make important and highly valued contributions to our teaching and research mission. Negotiations are ongoing and tentative agreements have been reached on several topics, but significant differences remain. I am very grateful to all members of our community who have worked tirelessly to support instructional and research continuity during this time, and I hope the two sides will soon reach agreement on a fair and equitable new contract.
Faculty honors
There are perhaps 10,000 institutions of higher learning in the world, and UCI is generally ranked in the top 100 of them. The credit for our international reputation goes to our remarkable faculty, whose research changes the world. Sixteen faculty members have been named to the Highly Cited Researchers list for 2022, marking their significant and broad influence in their chosen field or fields of research. Each of them ranks in the top 1 percent by citations for field and publication year in the Web of Science citation index over the past decade.
And five faculty members were included in Research.com's ranking of the top 1,000 female scientists in the world. More than 166,880 scientist profiles across 24 research disciplines on Google Scholar and Microsoft Academic Graph were examined, with several indicators and metrics reviewed in weighing each scientist's inclusion.
In additional honors, Roxane Cohen Silver, vice provost for academic planning and institutional research and Distinguished Professor of psychological science, medicine and public health, and Alison Holman, professor of nursing and psychological science, have received the Innovation Award from the International Society for Traumatic Stress Studies for their extensive research on collective trauma. The longtime collaborators have worked together on several NSF-funded research grants dealing with traumatic stress over the past 30 years.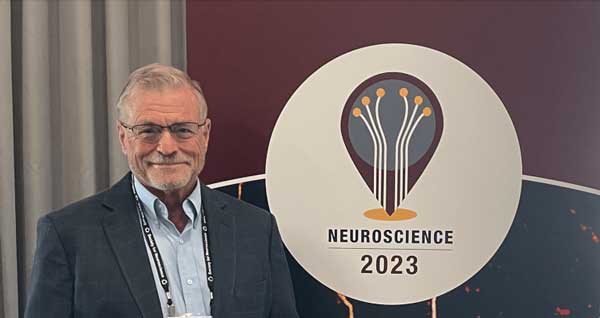 Oswald Steward, Distinguished Professor of anatomy and neurobiology, Reeve-Irvine Professor of Neurobiology and Behavior, and director of the Reeve-Irvine Research Center, is the new president of the Society for Neuroscience, the world's largest organization for the study of the brain and nervous system. He is widely recognized for his research on how nerve cells create and maintain their connections with each other and how these synapses are modified after injury. He also studies how genes influence nerve cell regeneration, growth and function and how physiological activity affects nerve cell connections. He is the fourth UCI faculty member to hold the prestigious post since the society's founding in 1969.
Professor Emeritus Bruce Tromberg has been elected to the National Academy of Medicine, one of the highest distinctions awarded to professionals in the medical sciences, health care and public health. Currently director of the NIH National Institute of Biomedical Imaging and Bioengineering, the renowned researcher in biophotonics is a founding faculty member of UCI's Department of Biomedical Engineering and served as director of the Beckman Laser Institute and Medical Clinic for more than 15 years.
Congratulations to each of these extraordinary scholars, who make us proud! And special congratulations to Susan O'Brien, professor of hematology/oncology and associate director for clinical science at the Chao Family Comprehensive Cancer Center, who is included in both the Highly Cited Researchers list and the top women scientists list.
School of Education global ranking
Late last month, the School of Education was ranked number 8 in the world for education and educational research schools by U.S. News & World Report. Earlier this year, the magazine ranked the school in the top 10 in the nation. This recognition of the global strength and impact of school's renowned faculty, award-winning students, innovative programs and partnerships, and field-advancing research is all the more remarkable given that the school is only 10 years old.
UCI School of Education ranks No. 8 globally, according to U.S. News & World Report 
Alumni honor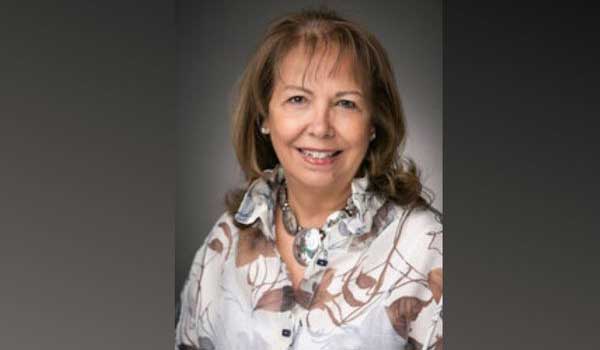 Vicki Vasques, who graduated in 1981 from what is now the School of Education, has been 
recognized as a 2022 "Forbes

 

50 Over 50"
 in the entrepreneurial category. The recognition spotlights "women over the age of 50 who are shattering age and gender norms across every sector of business, politics, the sciences and society." Ms. Vasques is the owner and chairwoman of the management and technical services company Tribal Tech LLC and its subsidiary, Cowan & Associates Inc. Since 2000, Tribal Tech has collaborated with federal, state, corporate and tribal clients to provide a range of services to improve critical sectors such as education, energy, healthcare and more. She also serves as an ex-officio trustee of the UCI Foundation.
Experiential learning
Here at UCI, we strive to offer our amazing undergraduates an education worthy of their talents and ambitions, an education that will enable them to achieve their dreams and contribute to the betterment of the world. Much of that educative process takes place in classrooms, laboratories and libraries, but as this 
story 
illustrates, it also takes place across 
the wider campus and the city of Irvine, as well as at cultural sites and landmarks across the county, the region and more. In the School of Humanities, such experiential learning is fast become a hallmark. From training in archaeological field methods to learn about the past uses of the land on which the UCI campus sits, to attending Irvine City Council meetings to learn about politics and policymaking at the local level, to visiting Seattle to explore the relationship between works of art and the site(s) of their making and display, our students are benefiting from innovative and exciting ways of adding to their knowledge.
EU testimony on spyware and human rights violations
In October, School of Law Professor David Kaye testified before a European Parliament committee, addressing the human rights violations caused by the use of invasive spyware technologies by governments and private actors. Two students in the school's International Justice Clinic, Tara Javadzadeh and Spencer Levitt, also attended the hearing. Students in the International Justice Clinic are monitoring the use and abuse of spyware technologies, advocating for its regulation, and demanding remedies for victims of surveillance. Professor Kaye argued that spyware technologies cause an extreme and long-lasting chilling effect on a wide range of people, including people both actually and potentially targeted (or to be targeted) by spyware, or those who meet or communicate with them, such as their relatives, lawyers, and journalist sources.
UCI Law professor David Kaye testifies before european parliament about the impact of spyware on human rights 
Networking stem cell and gene therapies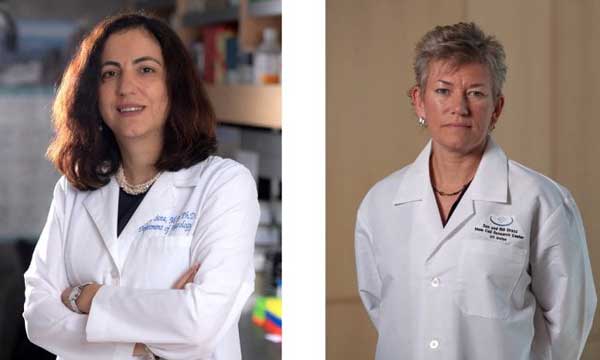 With a five-year, $8 million grant from the California Institute for Regenerative Medicine, the University of California, Irvine has been named as one of CIRM's Alpha Clinics. The goal of the statewide network is to accelerate the development of promising stem cell and gene therapies and expand patient access to them through clinical trials approved by the U.S. Food and Drug Administration. The UCI Alpha Clinic will lead cell and gene therapy efforts within the university's academic health system and in close collaboration with its academic partners in a four-county area, extending UCI's ability to reach some of the most medically underserved patients in the state and further strengthening UCI's nationally recognized leadership in addressing health disparities.
Early detection of pandemics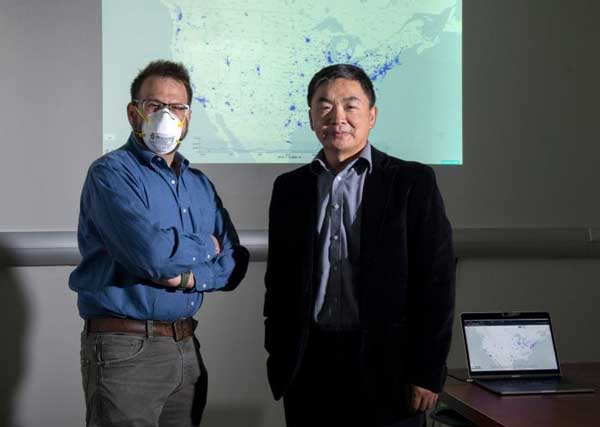 Can Twitter be used to detect pandemics before they take off? To find out, researchers at UCI and UCLA are sifting through millions of tweets from the months leading up to COVID-19's big splash, looking for anomalies and patterns that would have provided an early warning of the virus. Funded by the National Science Foundation, the researchers are also analyzing news media stories, anonymous student health and absence statistics, biological data and a range of public information resources. The ultimate goal is to develop a pandemic early detection system that could enable faster responses in public health, medicine and government.
Esports at UCI
Since its start in 2016, UCI's Esports team has become one of the elite programs among the more than 170 universities that offer competitive video game teams. The Los Angeles Times took a comprehensive look at what makes our team special, including an emphasis on maintaining academic standards and limiting the amount of time each student devotes to the sport. And the players thrive in our university environment, competing in and winning tournaments, succeeding in the classroom, and enjoying the full experience of being an Anteater.
California's esports powerhouse isn't USC or UCLA. It's UC Irvine 
Women's soccer team brings credit to UCI
On Saturday our women's soccer team ended its incredible run in the NCAA tournament with a third-round, 3-1 loss to the University of Alabama, the number 3 team in the nation. The 2022 Anteaters join the 2010 squad in making it to the third round, the furthest UCI has ever gone in women's soccer. UCI concludes 2022 with a record of 11-6-7. Standout midfielder Amber Huff, who assisted on UCI's lone goal, a header by forward Suus de Bakker, reflected on her time in an Anteater uniform, saying "The last five years? Out of 10? I give it an 11." Congratulations to Amber, Suus, and all the players for their inspiring and valiant effort. 
Best wishes for an enjoyable and relaxing Thanksgiving break with family and friends.
Fiat Lux,
Chancellor Howard Gillman