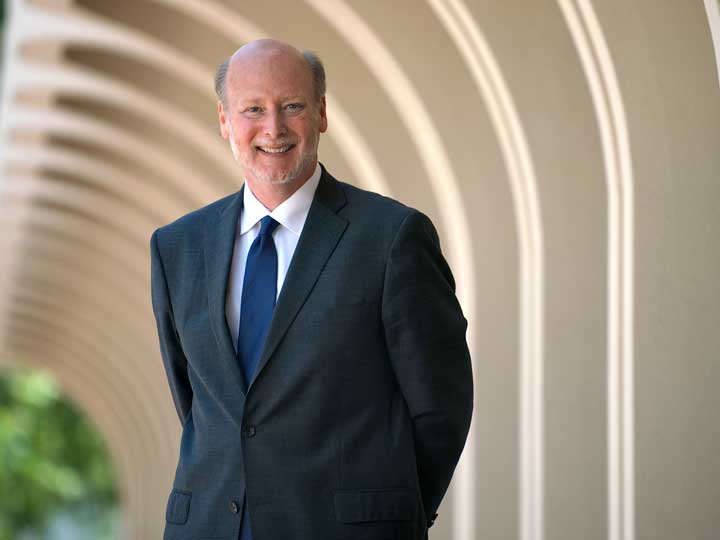 Howard Gillman was appointed by the University of California Board of Regents as the sixth chancellor of the University of California, Irvine on September 18, 2014. He is an award-winning scholar and teacher with an expertise in the American Constitution and the Supreme Court. He holds faculty appointments in the School of Law, the Department of Political Science (within the School of Social Sciences), the Department of History (within the School of Humanities), and the Department of Criminology, Law, and Society (within the School of Social Ecology), and every year teaches an undergraduate seminar. He also provides administrative oversight to, and serves as co-chair of the advisory board of, the University of California's National Center for Free Speech and Civic Engagement.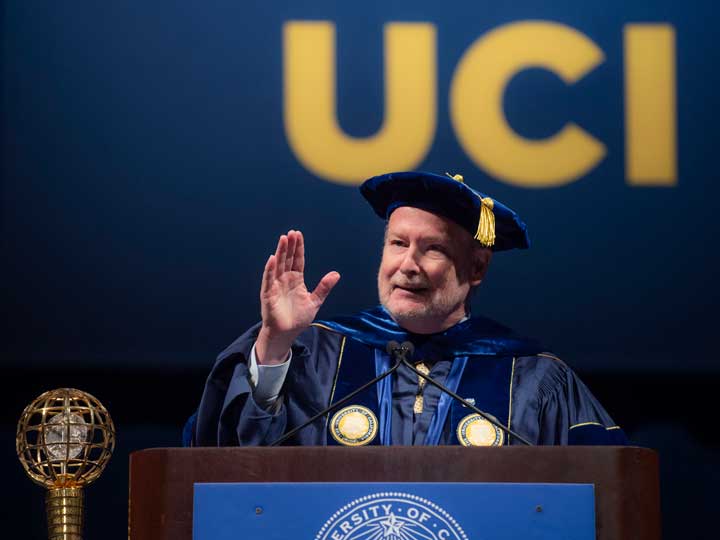 Under Chancellor Gillman's leadership, UCI has accelerated its ascendency among globally preeminent research universities. It has been consistently ranked in the top 10 of all public universities in the nation by U.S. News & World Report; increased its annual research support by more than $200 million, setting a new record; established the Sue & Bill Gross School of Nursing and the School of Pharmacy & Pharmaceutical Sciences; furthered its national leadership in sustainable practices; demonstrated its status as a "first choice" college for undergraduates by receiving more than 142,000 freshman and transfer applications for fall 2022; fostered regional economic development by establishing the premier local entrepreneurial incubator; and developed the Brilliant Future fundraising campaign that sets out a bold and ambitious road map for growth, expanding the university's capacity to improve lives in our region and around the world.
Chancellor Gillman came to UCI in July 2012 as provost and executive vice chancellor after spending more than two decades at the University of Southern California. From 2005 to 2012 he served as dean of the Dana and David Dornsife College of Letters, Arts and Sciences, the largest academic unit at USC. Prior to his service as dean, Chancellor Gillman also served as associate vice provost for research advancement, chair of the Department of Political Science, and director of graduate studies within the Department of Political Science.
A native of Southern California, Chancellor Gillman grew up in North Hollywood and was a first-generation college student. He earned bachelor's (magna cum laude, Phi Beta Kappa), master's, and doctoral degrees in political science at UCLA.